Trish Garner, the provincial organizer for the BC Poverty Reduction Coalition will be moderating this panel. Click here to register.
Date: Tuesday, February 13, 2018 | 1:00 – 2:00 p.m. EST
Speaker: Dr. Gary Bloch
Moderator: Trish Garner
Over the past decade, we have seen an exciting convergence of the work of health providers and anti-poverty organizers. This has come about thanks to a renewed interest in the impact of the Social Determinants of Health on the wellbeing of individuals and communities.
Increasingly, the health sector is recognizing that they will not be able to achieve goals of improving health outcomes without tackling the social inequities that underlie many of their most vulnerable clients' health challenges. Similarly, the anti-poverty sector is realizing that health providers offer a unique and powerful perspective on the lived experience of their socially marginalized clients, as well as a powerful and respected voice in calls to end poverty and income inequality.
In this webinar, Gary Bloch and Trish Garner will share insights from their years of experience in working to improve health outcomes and the social structures that threaten our wellbeing; in particular, they will highlight specific actions that health providers can take to address the Social Determinants of Health, and critical contributions they can bring to collaborative poverty reduction efforts.
Speakers
Dr. Gary Bloch, St. Michael's Hospital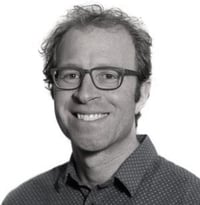 Gary Bloch is a family physician with St. Michael's Hospital in Toronto and an Associate Professor in the Faculty of Medicine at the University of Toronto. His clinical, research, education, and advocacy interests focus on the role of health providers in addressing the social determinants of health. He is a founding member of Inner City Health Associates, a group of physicians working in homeless service settings in Toronto, as well as of the advocacy group Health Providers Against Poverty. He speaks frequently to medical and non-medical audiences across Canada and internationally on his experiences in working to transform the culture of health care to incorporate action on social challenges to health.

Trish Garner, BC Poverty Reduction Coalition
Trish Garner is a passionate advocate for social justice. Having gained her experience working with Raise the Rates, an anti-poverty group based in the Downtown Eastside of Vancouver, she is now the Community Organizer of the BC Poverty Reduction Coalition, a broad-based network of over 400 organizations throughout BC. She is the co-author of A Poverty Reduction Plan for BC and a regular media contributor and commentator.
In 2008, she co-founded the Poverty Olympics, a community festival that highlighted the disparity between public spending on the Olympics and people living in poverty, and in 2010, she coordinated the Poverty Olympics Torch Relay around the province ending with a 100 km walk from Langley to Vancouver.
Trish graduated from SFU with a PhD from the Department of Gender, Sexuality and Women's Studies in 2011. Originally from England, she now lives in Vancouver with her partner and their 3 children.